Fantastic Fundraising
Fantastic Fundraising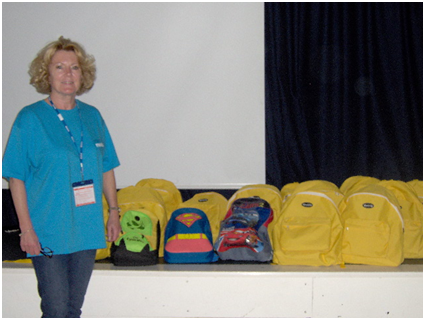 The school council have taken on responsibility for running a project in school to help develop communities in countries where children have less opportunity to attend school and have equipment to use once there.
Mary's Meals a charity that works to support children approached Highlees Primary school to ask for our help.
Unanimously our school council thought the project was thoroughly worthwhile and immediately wanted to help and so the challenge was set, could each class fill a rucksack to send abroad to help other children?
The answer was yes, our children not only filled one per class but also filled extra ones, a total of 17 backpacks were sent to Malawi, filled with pens, pencils, water bottles, toothbrushes and toothpaste, games, reading books and much more.
Well done to all the Highlees children for making such a difference.