Thank you to all our Mums!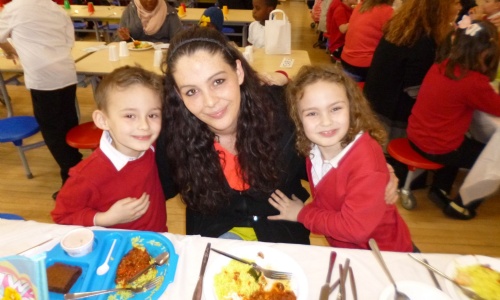 Our lovely Mums, and female relatives and carers, joined us for Mother's Day celebrations!
We had a wonderful week of Mother's Day lunches. Our children were delighted to welcome them into school. There were lots of smiley faces from our Mums and children!
Thank you to everyone who joined us. Please have a look at the photo's taken on the day here.