World War 1...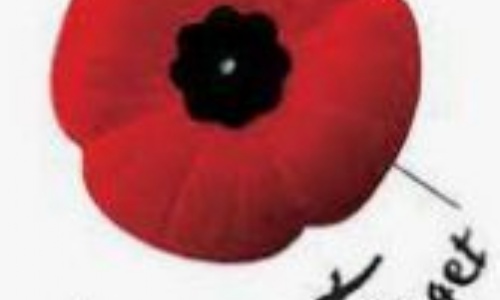 For the last three weeks, children have been asked to develop their own learning on the events of World War 1. They were given the task to find out about different areas of how this became part of our history. Find out the different homeworks which the children brought into school to show their home learning.
3D model of the trenches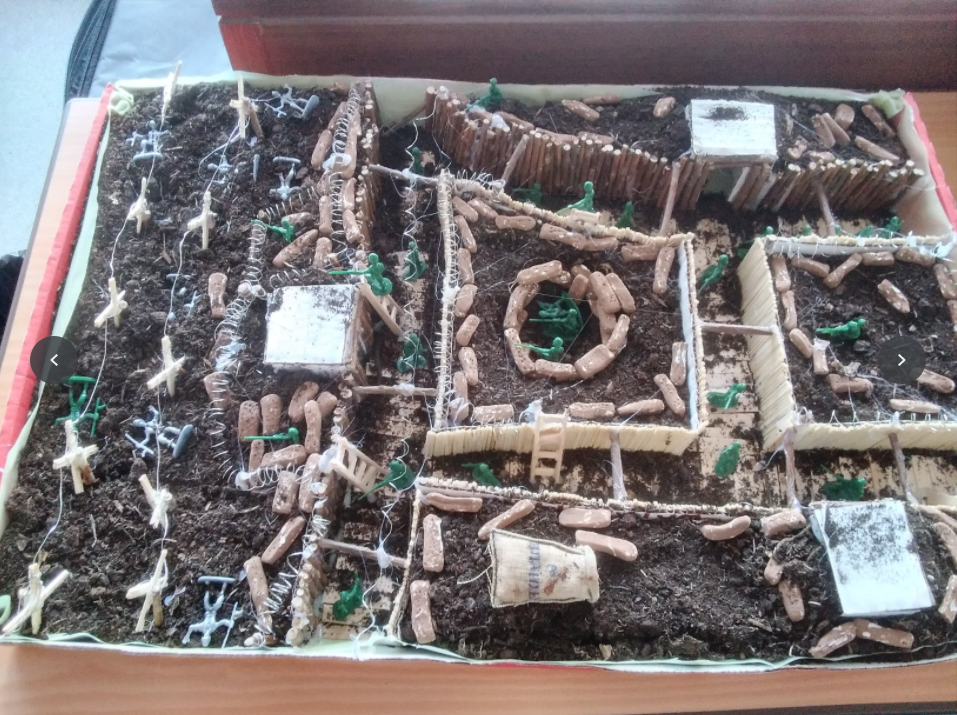 Sewn uniforms for these dolls.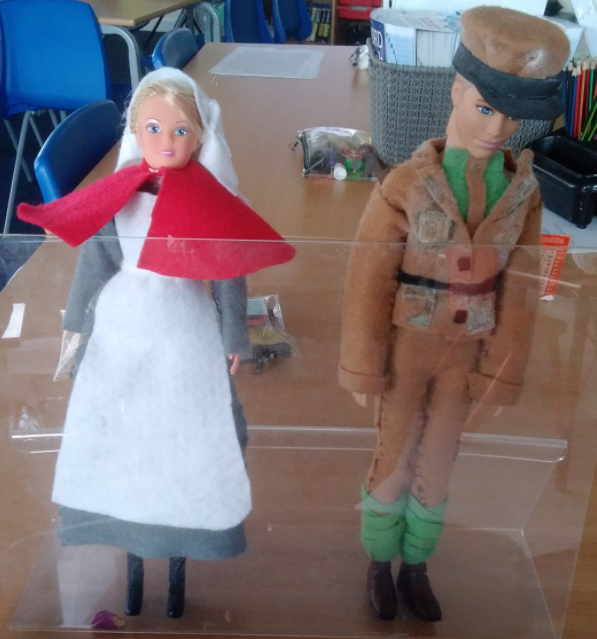 Children even emailed in their slide show presentations about their learning.