Developing different skills...
Our learning has been developing a wide variety of skills this week. Read on to found out what...
English writing
Throughout our English lessons this week, we have been continuing with our Journey of Writing on diaries. We started the week off by producing a diary map of symbols linked to an extract from Anne Frank's Diaries.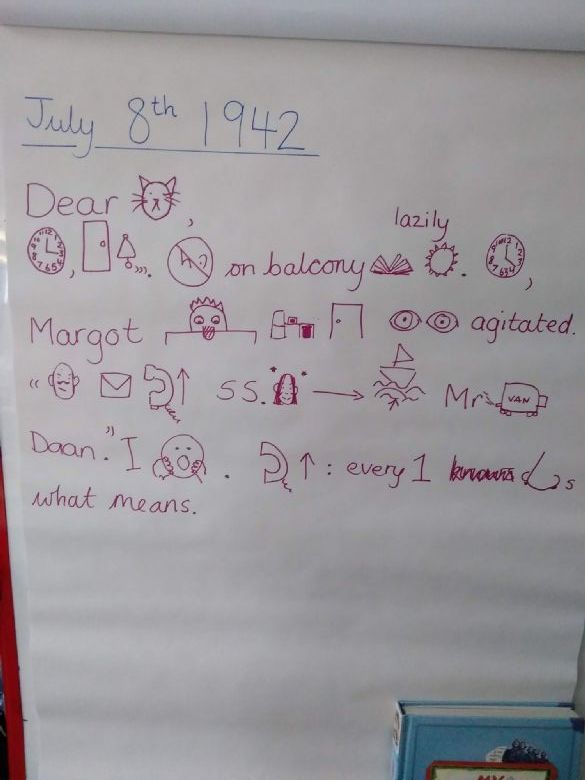 Once we had produced this map, we learnt it by heart through speaking it out aloud with repetition.
Another lesson was seen with us imitating this map by re-writing this extract from just the symbols.
Towards the end of the week, the skills we had learnt helped us to create diary entries as if we were evacuees.
Art
To start our artwork off, we learnt about the events which lead to The Blitz and which cities this actually affected. To create the skyline of London during this time, we drew the search lights and then using watercolours or pastels filled in the sky scene with a blend of orange and yellow. The silhouette of London was drawn on black paper and then cut out before being stuck down.