Back to the future...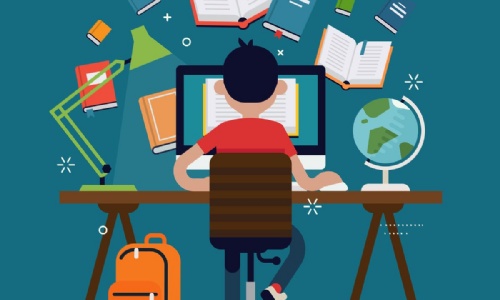 What a week - going back to the future to find out about War Leaders to finding out about our next year at Jack Hunt.
This week has been very busy in Year 6.
History: Our learning took us to researching and finding out about the war leaders of World War 2. We used our new chrome books to find out about 5 of the influential leaders and then write a mini biography on them.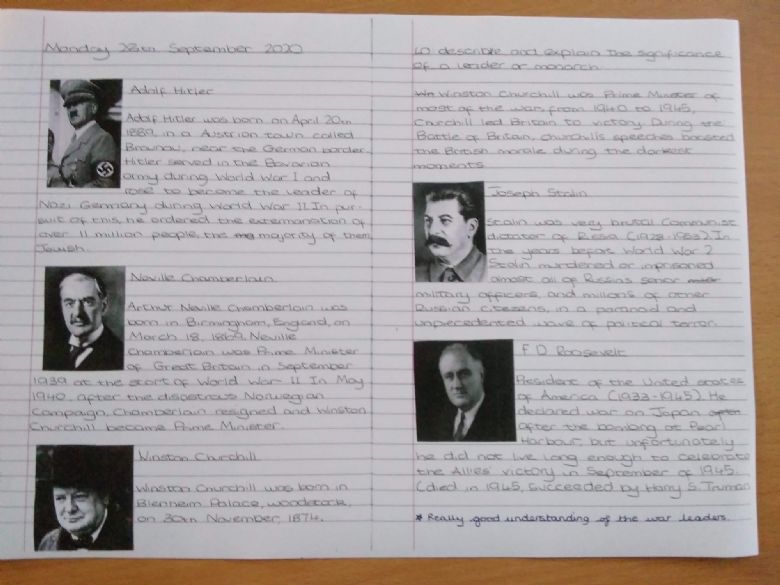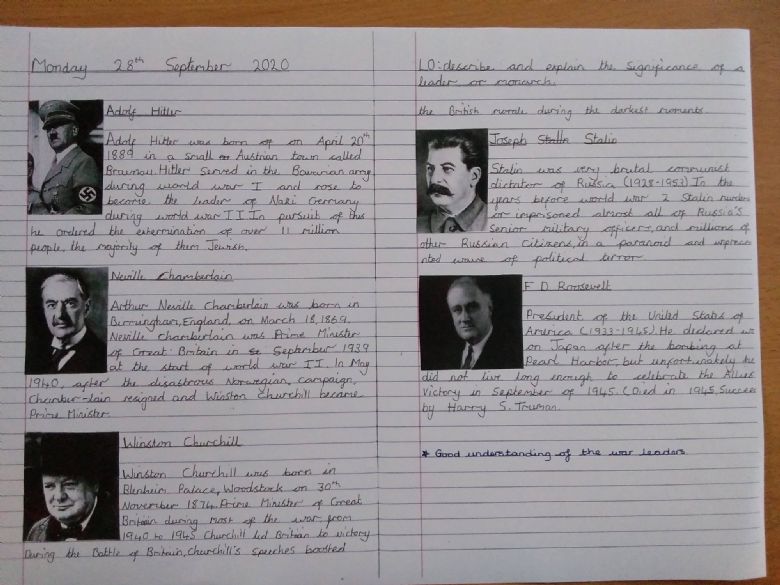 National Poetry Day 2020
This year, Year 6 spent the afternoon looking at the poem What is pink? We then wrote our own version before performing it. Click on the clip to hear our poem.
Zoom meeting with Jack Hunt.
On Thursday, Mr Game from Jack Hunt made contact with us through a Team meeting. He told us some information about Jack Hunt, before opening the floor for us to ask questions. This really helped us make our own opinions on if Jack Hunt would be the school we would like to attend next academic year.