'Electrical' learning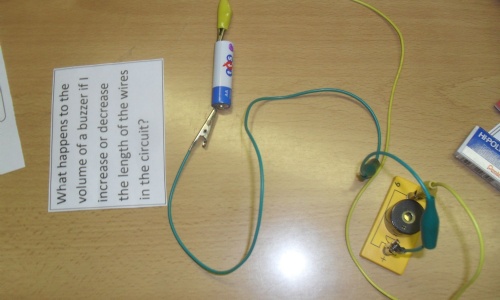 Find out what an 'electrical' time we have had in our learning this week.
English: We have been using our Drama for Writing within our English lessons this week. We sculptured a member of our classes as a soldier from World War 2. Within our grammar focus, we looked at nouns and adjectives to then incorporate them into our final piece of writing.
Maths: Within our maths learning, Year 6 have recapped over place value - rounding, comparing numbers, identifying the value of digits.
Topic: Key events of the Second World War was our focus for History this week. We learnt about all the dates of when children were first evacuated from major cities, when Churchill became Prime Minister, when the Battle of Britain began to the involvement of America in Pearl Harbour. We are looking forward to finding out about the Allies and Axis.
We did learn that when war broke out, a public announcement instructed the public to stop doing a lot of things. This we realised was very similar to when we went into lock down earlier this year.
Science: Year 6 had an 'electrical' time in science this week. Our teachers gave each pair a 'What if...' investigation where they pupils then had to use their prior learning to find out if their predictions to this questions was right or wrong.