Tremendous Tudors!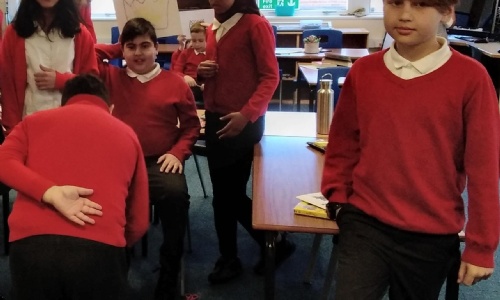 Our English lessons have been inspired by one of history's greatest dynasties!
Year 5 are continuing our Tudors topic and exploring the novel 'Treason' by Berlie Doherty. In class, we have been reading this fascination and thrilling historical novel which allows us to use all the Tudor knowledge we have acquired over recent weeks . We have been acting out scenes from the Tudor court, were the main character meets the formidable Henry VIII, to explore how it would feel to be in such a magnificent setting in the presence of a legendary king!
Continuing with our topic, in writing we have been exploring poetry and riddles and looked at contemporary Tudor poetry and it's place in the Tudor court. We have been applying our own figurative language skills to write clever, entertaining riddles.