Beast Creator Finale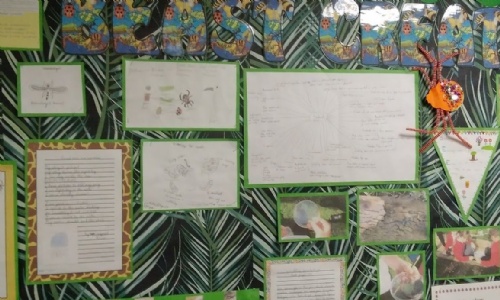 Year 5 have worked hard to complete our Beast Creator topic! We have enjoyed our time as entomologists examining various invertebrates and their amazing lives. Our learning has seen us journey across the globe and explore our own backyard as we hunted bugs in our school wildlife area. This science driven topic has complimented our science lessons, where we have learnt about life cycles and habitats.
During this topic, we have written non-chronological reports about arachnids; persuasive adverts for our own bug hotels; beastly creature inspired poetry and an adventure story inspired by a fantasy creature.
We read lots of insect and creature poetry and about famous explorers and their amazing expeditions.
Finally, we created our own super aphid predator! To do this we imagined selectively breeding two well known aphid predators to create a new, hybrid insect.
To find out about our next topic, watch this space...