ODD SOCKS DAY & ANTI BULLYING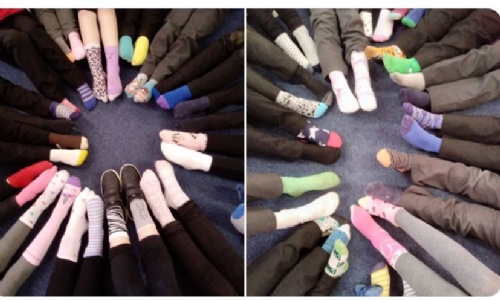 This week is Anti Bullying Week at Highlees. In Year 4 we have started the week by wearing our odd socks.
This is to show how unique and different we all are. It is important to us to celebrate the fact that we are all different. We have different hobbies, different friends, we have different religions, some of us come from different countries and speak different languages but despite our differences, we all agree that it is good to be us and we would not have it any other way.