PYJAMARAMA AND A WHOLE LOT MORE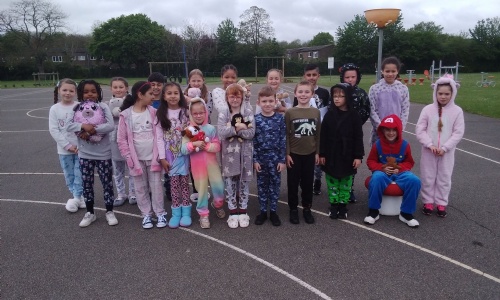 Dragons, dragons everywhere!
This week in Year 4 we have been listening to the story of How to Train Your Dragon read by the actual author, Cressida Cowell. In our writing we have designed and created our own dragons, ready to write a fantastic non-chronological report for our Purple Books next week.
In RE we have thought about what it is like to be a Sikh and we have worked together to ask Mrs Kaur (who works in Year 6) a lot of questions. Also, some of our children have had a wonderful time celebrating Eid AL-Fitr on Thursday where they spent quality time with their family and friends.
Today we are having the best time in our PJ's! Should every day at school be this comfy?