THIS WEEK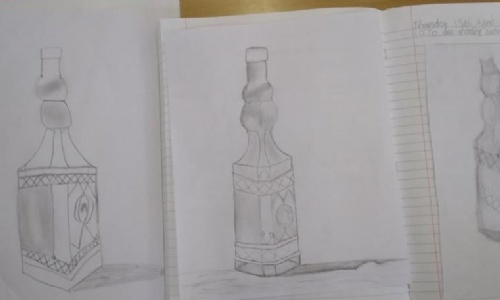 This week has been our final week of Potions.
We have been using our pencils skills to complete our final piece of life drawing artwork. We selected different glass and plastic bottles to draw, using our shading and pencil skills that we have built up during our topic.
Also this week we have carried out a science experiment, investigating if the CO2 (Carbon Dioxide) in fizzy drinks has any weight. We ensured a fair test by not changing the liquid or bottle and we kept it in the same room at a constant room temperature. We are going to see next week if leaving the lid off will change anything either.
We have also looked at two religious festivals this week Vaisakhi and Ramadan. We have learnt about the 5 K's and Taking the Amrit.