ADVENT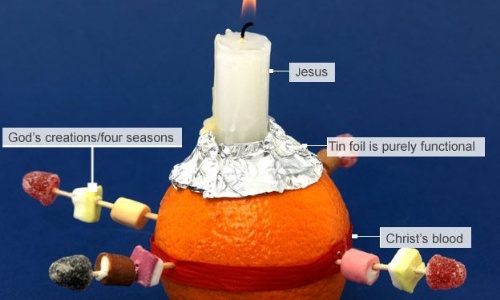 What we have been learning about this week.
This week in Year 4 we have been learning about Advent and Christingle in our class assemblies. Advent starts on the 1st December and is the Christian countdown to Christmas. We have been thinking about the people that are special to us and how we are thankful to them for being in our lives.
Christingle
Did you know that each element of a Christingle has a special meaning and helps to tell the Christian story:
The orange represents the world
The red ribbon (or tape) symbolises the love and blood of Christ
The sweets and dried fruit represent all of God's creations
The lit candle represents Jesus's light in the world, bringing hope to people living in darkness.