Boudica - Art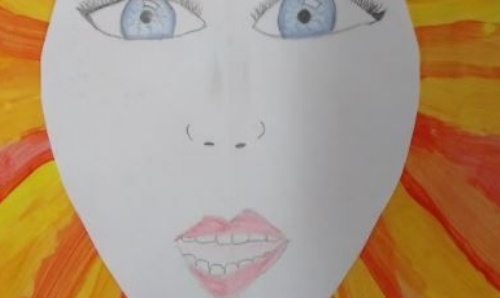 Tawny - Do you know what colour that is?
An historian described Boudica's hair as tawny. Tawny can be a brownish red or brownish yellow or it can be shades of red and orange with some brown. In order to get these colours we mixed yellow and red paint. We understood that the more yellow that was used with the red, the lighter the orange colour we could make.
In order to make the brown we had to add a little bit of blue to our orange mixture.
We are happy with our results.