Delightful drama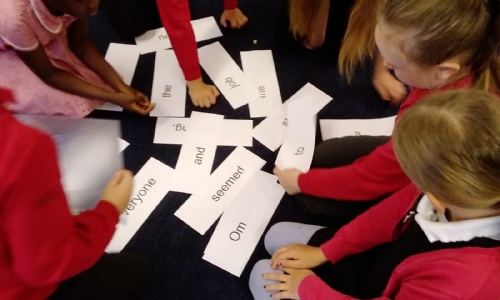 Organising the word cards to make a sentence.
This week in English lessons Year 3 have been looking at an adventure story linked to our topic. The story was all about a boy who fell down a hole and found himself back in the Stone Age. To begin our unit we recreated a scene from the book showing everyday life in the Stone Age. We looked at the different activities that were taking place and the children acted these out. They then improved their drama by adding dialogue to their little scene. The children then followed this up by writing their dialogue using inverted commas.
In our maths lessons we have been looking at volume, capacity and temperature; practising how to read scales that are divided into different quantities.