measuring mass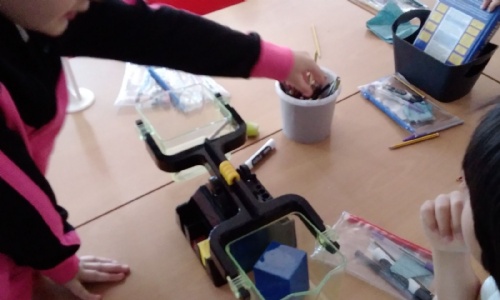 Finding objects around the classroom to weigh.
This week year 3 have been busy learning how to use different types of scales for measuring mass. To begin with they used balance scales to compare different items, then they moved on to scales showing measurements in grams and kilograms.
In English, they have been looking at how to write a formal letter so that they will be able to reply to the Professor about all the items of historical value they found last week on our WOW day when carrying out their archaeological dig.
Light and shadow is our new topic for Science; so far we have been shadow hunting, discussing how light travels and the importance of protecting ourselves from UV lights.