Wonderful wow day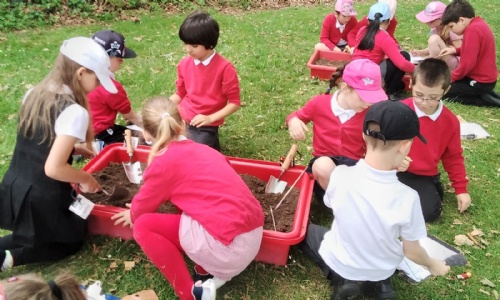 This Thursday Year 3 received a letter from the British Archaeological Association asking them to check the grounds of Highlees to see if there were any ancient relics. They headed into the field armed with trowels, clipboards and brushes to see what they could find. They were very excited to discover Stone Age items, pottery and the odd fossil.
After this they searched the school field to find information about the kinds of plants and herbs that Stone Age people would have gathered to make their meals. The children were quite shocked by some of the items they found as we would not consider them as food these days.
After lunch, they went to the woodland area where they were being Hunters. They began by practising with bows and arrows, aiming at Stone Age animals so that they would be able to eat! They then had to construct their own shelters in which to live and eat their food. For this they had sticks, rope and tarpaulins. Not only did this teach them the importance of shelter, but it also demonstrated the need for teamwork.