Pyjamarama Party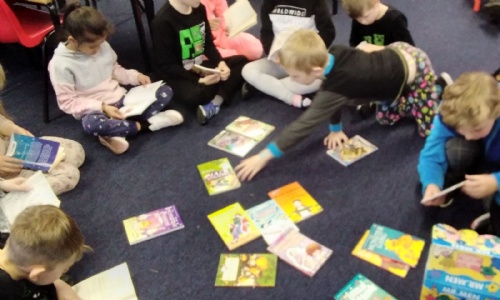 Developing a passion for reading.
Today Maple and Elm classes have joined thousands of children around the country enjoying stories, reading and rhymes - all in the comfort of their PJs - to help BookTrust make sure every child gets their bedtime story.
The children listened to a variety of stories, discussing what they thought about them - what their favourites were and why, who their favourite characters were, what they liked the books to be about and what they thought about the illustrations in each of the books. They also read to each other, getting excited about the books, particularly those about animals and robots.