NSPCC Number Day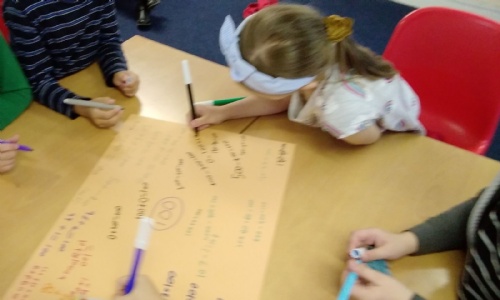 How many ways can we make 100?
Friday 30th April 2021 would have been Captain Sir Tom's 101st birthday and the one-year anniversary of the extraordinary celebrations that followed the conclusion of his famous walk that raised an incredible £38.9 million for the NHS. Tom's simple message of hope "Tomorrow will be a good day" resonated around the globe during some of the darkest days of the pandemic, bringing light and comfort to millions worldwide. We have been supporting the Captain Tom 100, celebrating his life and honouring his memory by taking on challenges based around the number 100 whilst carrying out other number activities as part of our number day to support the NSPCC.
In Year 3, the children were busying carrying out number investigations, finding different calculations that total 100, making numbers using digit cards, working as a team to answer number challenges and joining in with a variety of physical actions which were repeated 100 times. The children joined in with all the activities enthusiastically and had lots of fun.