Pottery masterclass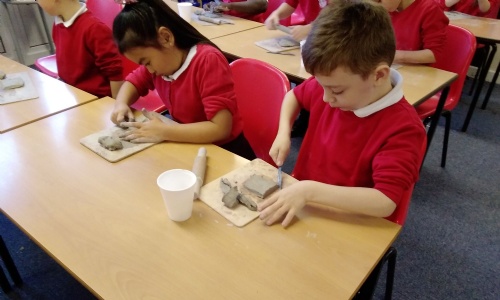 Different Pottery Techniques
Over the last couple of weeks Year 3 have been mastering the three basic techniques required when using clay.
Technique 1 involved the art of creating and decorating slabs (tiles). This included drawing straight onto the tile as well as adding extra clay shaped into different items.
Technique 2 required the children to roll the clay into coils. These were then used to build up the sides of a pot.
Technique 3 needed the children to refine their motor skills by creating a pot from a ball of clay which was slowly moulded into an elegant looking pot.