Hierarchy in History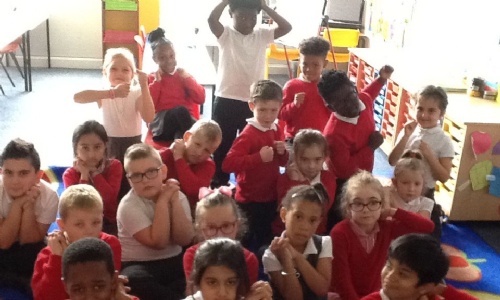 In History we looked at the hierarchy in castles.
In History this week we looked at the people who lived in the middle ages. We learnt about the King, the barons, the knights and the peasants. We learnt all about the hierarchy within castles and who had the most and the least power. To help us remember where these people were in the triangle of hierarchy we made it ourselves. Ask your children if they can remember who the most powerful person was!