INTERNATIONAL DANCE DAY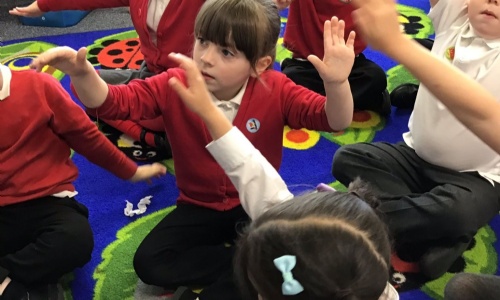 We had a day full of dancing activities to celebrate International Dance Day.
We learned about different styles of dance and copied some moves from the videos we watched. We learnt how to shuffle like a tap dancer and how to move our hips like a hula dancer, as well as try out some hip-hop.
We watched some dances on the board to well known children's songs and did really well at copying their routines.
We had a whole class Zumba session to the song 'I Like to Move It, Move It' which was VERY tiring but great fun! We learned a whole Zumba routine in just 20 minutes. Check out the videos to see our routine.
Finally, we ended the day by practicing some calming movements to wind down after a very action packed Friday.
Well done everyone, you were all dancing kings and queens!