Christmas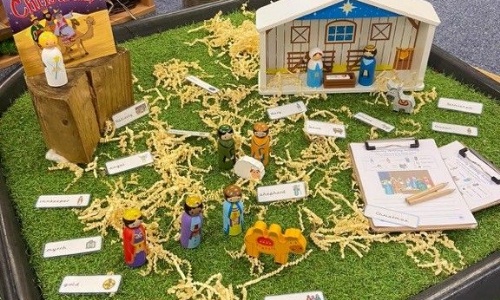 Ring out the bells! It's Christmas time.
This week we have been engaged in lots of fun activities linked to our Christmas theme. We continued to look at the Christmas story and had the opportunity to act out the story using small world characters. We also recorded our own version of the Nativity for our parents to view on Tapestry.
In maths we have been looking at 3D shapes and linked this to parcels and presents shapes. In the provision we used our problem solving skills to wrap up presents for Santa's sleigh.
On Wednesday it was Christmas dinner day. We listened to Christmas music and had crackers with our meal.