Marvellous me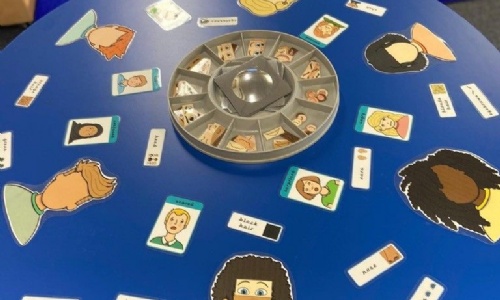 This week we will be discussing our bodies.
We are coming to the end of our 'Marvellous Me' topic this week. During our topic sessions we will name our body parts and explore our senses. During our daily story time we will share the book "From Head To Toe" and also look at non fiction texts.
During phonics we will look at the letters p, i, n and m. Our tricky word this week is I. Please encourage your child to spot these letters in books or when you are out in the community. In the provision we will have lots of opportunities to practice forming these letters and continue to build upon last weeks learning.
During maths we will be looking at size. The children will use a range of items and order them by their size using vocabulary to compare them. At home you can support your child by looking for long and short items.