Welcome back!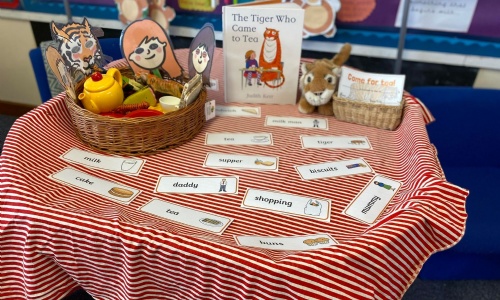 It's time for a new term in Busy Bees and Clever Caterpillars, and we are continung with our learning about stories.
This term we are focusing on modern stories, such as the Tiger Who Came To Tea, Handa's Surprise and at LEAST one Julia Donaldson book!
This term, the children have really enjoyed the traditional tales we have learnt about - especially Jack and the Beanstalk. The children grew beans and cress - hopefully it has continued to grow over the holidays!