Monday, 7th October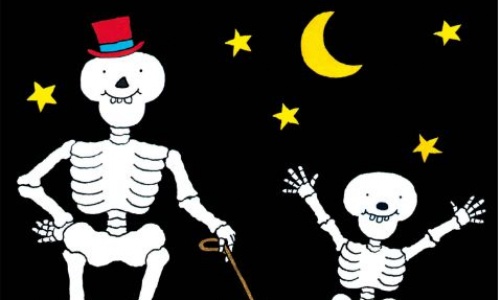 Our key text this week is Funnybones.
During our story sessions we will discuss story settings and how the text Funnybones is different to Monkey Puzzle. During our topic sessions we will name our body parts and create craft skeletons. Our keywords this week are skeleton, marvellous and bones. We will encourage children to use these words during circle time. At home you can help your child by using the keywords in a sentence.
During phonics we will recap s and a. The new letters we will look at this week are t and p. In Maths we will recap numbers 1 and 2 and look at number 3. We will look at the whole part method, at 3 o'clock on the clock face and link to stories we know such at Goldilocks and the three bears. You can support your child at home by writing the number 3. We would love to see any of your home learning on Tapestry.
Please return parent evening slips as soon as possible.