Welcome back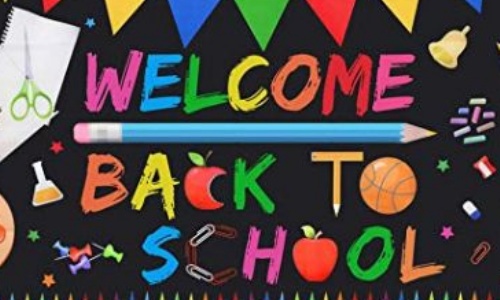 A huge welcome back to all children and parents. I hope you all had a fantastic summer. The children have come back looking wonderful and excited by what the new term may hold.
Staffing
This year we have welcomed the following new teachers to the team:
Miss Hope in Y1
Mr Rouse in Y5
I'm sure you'll give them a warm welcome to our school.
Looking Ahead
27th September 9:15-10:30am - Macmillan Coffee Morning
18th October - Professional Training Day (school closed)
21st-25th October - Half Term
Attendance
There is a clear link between regular attendance and attainment. The start of the year has not been as positive as we would have hoped. Therefore, across the Federation we are revising how we need you to report your child's absence. From Monday, 23rd September 2019 we are asking parents to telephone the school and speak to a member of staff. Leaving a recorded message will no longer be an option. We appreciate your support in this matter.
Curriculum and Topics
We continue to use 'Cornerstones' Curriculum. Your children should have brought home a Class Curriculum Information Sheet. You can also find them on our website.
Working Together
It is proven that where schools and parents work together children are more likely to achieve their full potential. You can help by:
Ensuring they get to school on time, in uniform and well rested goes a long way to give your child the best chance each day to reach their potential.