2018: A year for celebration.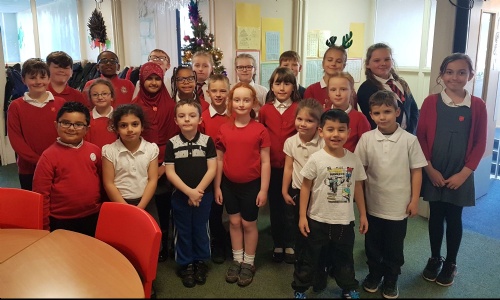 Hello 2018!
Celebrating hard work
We are only a few weeks into the new term and already our children are acheiving so much! I have been signing "Bronze Award" certificates all term; well done to all the children who have received one. These certificates will be awarded to the children each Friday in out Celebration Assembly, where we share acheivements and congratulate children for their wonderful work and efforts. Parents will be invited to join us for a Celebration Assembly by invitation should their child be receiving an award on the day. Please look out for an invitation slip from your child's teacher.
70 things to do before you leave Highlees
Childhood is a time to be cherished; I am so keen to enhance experiences for all our children by helping them create wonderful memories, to take with them as they move forward in their lives. With this aim in mind, we have launched the "70 things to do before you leave Highlees" project. Our children worked together to create a list of 10 different experiences for each year group to share at school. Each child has been given a bookmark containing these experiences on a tick-list. These will start to be ticked off very soon so please look out for more details on our website and on Twitter: @Highlees. I am so lucky to be able to share and celebrate childhood with all our children!
There is so much happening in school and many exciting things are planned for the year ahead. Please look out for my monthly newsletter, which will keep you updated, and our whiteboard outside the School Office.
I wish you all a very happy new year and look forward to seeing you around school.
Mrs Stroud