Sports Week Superstars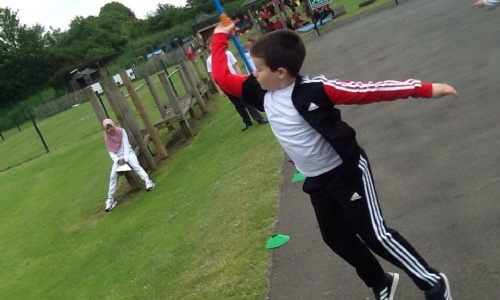 Our children gave it their all for Sports Week!
I was really impressed by our children's efforts during Sports Week. Everyone took part and had so much fun! I was delighted with every child, whether they won their event or not. At Highlees, everyone is a winner just for joining in.
It's great to see everyone being so active at school. We encourage all our children, and adults, to have a healthy active lifestyle. Being active is great for your body, brain power and wellbeing. Why not pop along to one of our Motivation Mornings with Miss Jarvis to get your blood pumping on a Friday morning? Look out for the next date on our whiteboard outside the school office and in Highlees News.